Price Match Guarantee – we will beat the price of any Australian based competitor, be it a Web Only Shop or Shop Front.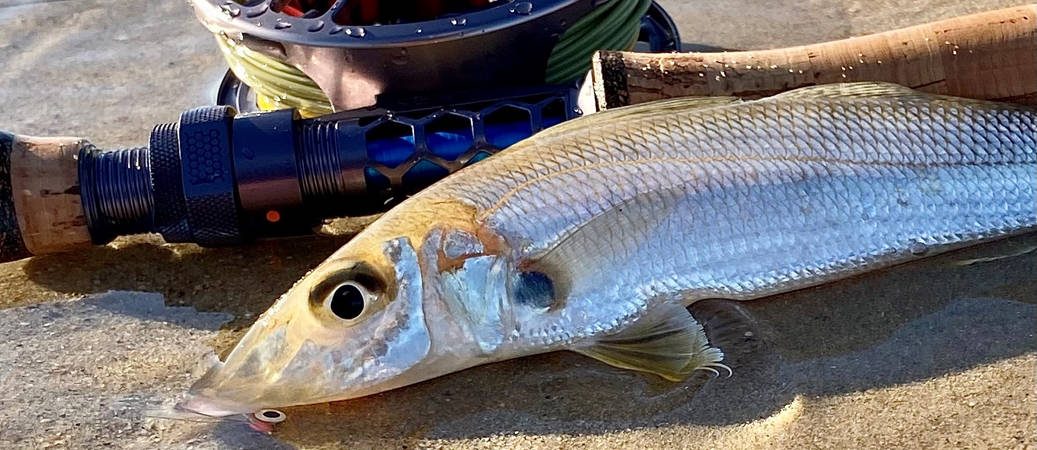 Shop our range of Simms Fly Fishing gear
Check out our range of Fly Fishing Rods
Shop our range of Fly Fishing Reels
Blane Chocklett's Game Changer Flies
Learn to tie some of our favourite patterns
Brian
Received my order this morning, not only are you guys great to deal with, but your Service is second to None. Thanks Brett & Cherie very much. Tight Lines
Neil
Hi Cherie and Brett, Just to say that my order has arrived, once again thank you and will be contacting again soon for more stuff. Cheers guys, great service once again, as always! Thank you
Chris
Hi Brett, Just a quick note to say Thank You for the Fritz chenille. Ordered Wednesday, great service, it arrived today (Friday) and I'll certainly be back to you for more fly tying gear.
Guy
I appreciate the excellent service. Always happy for BWC to be my go-to supplier. Thanks, Brett and Cherie, Cheers, Guy.
Neil
Hi guys, Flies arrived today. Great quality and prompt service. They're going to the gulf in July! Many thanks,
Simon
Hey Brett, thanks for today, had a great time learning a few new patterns and picking up some great tips from you all.. sorry I had to shoot off, I was running late for another commitment, I would have loved to have a bit of a look around some more and pick your brains on a few things...I have just placed an order through your web store and look forward to trying out some new skills learnt through todays session, I hope you continue to run these, I gained a lot...anyways, thanks to you both. look forward to catching up next time I'm down that way again.
Steve
You guys are on fire 😊 If only everyone turned orders around this quickly!
Matt
Hi Brett and Cherie, Just wanted to let you know how stoked I am with the self tying kits I got from you guys. The kits are perfect, the fly patterns are the best I've seen (the local fish species have confirmed this) and the confidence levels are at an all time high! Cannot thank you guys enough! Cheers
Neil
Hi Brett, Just to say, the materials have all arrived safely, and are brilliant, thank you for all your help and patience, it has been a pleasure shopping with your company, and I will be contacting you again for my next batch. Kindest regards
Jonathan
A great team and very helpful. Super fast postage!
Bryan
Hi Brett, Just a quick thanks for my latest order. The Smhaen dubbing twister looks and feels awesome. Can't wait to get to use it. As always, the service you and Cherie provide is amazing and very much appreciated.
Tony
I'm very happy to know that there's a fly tackle shop on the Central Coast that sells high quality gear and good friendly Customer service. I'll give it 2 thumbs up 👍👍😊 Tony
Darrell
Thank you 😊 very much for your great service, it's great to see that some people still have great retail skills keep up the great work. Thanks again. Darrell
Bob
Thanks for the great service Brett! Those Bendbacks were received within 24 hours, the morning after ordering. Impressed. Cheers Bob
Tony
Hi guys, just a quick note to say thanks for your excellent service.. the reel I ordered turned up super quickly and in perfect order..
Really appreciate your great service..!!
Tony
Greg
Visiting the shop in person is a great way to see everything on offer and get great advice. Greg
David
Hi Brett and Cherie, Thankyou so much for your prompt service. You will be hearing from me in the near future. My friend Brian put me onto you guys for your dedication and excellent service. Thanks again.
David
Spoke to Cherie on Monday afternoon seeking some product advice. Placed the order on Monday evening. Arrived Thursday morning (with a public holiday in-between). "Great product knowledge and great service"
Alex
Hi Brett & Cherie, Just letting you know that my delivery arrived this morning and i must say that I'm an extremely happy customer! Thanks again for the advice and I'm very happy with the products....will definitely be buying form you guys again in the future. BTW - Brett's Fly Tying videos are excellent.
Bryan
Just letting you know that both of my orders were delivered yesterday. As with every order I've placed so far, your service is exceptional.
Steve
Incredible service. Thank you so much Brett
Huon
Excellent store! They have great product, great service and it is run by two fly fishers who really know their stuff. Highly recommend popping in and checking it out.
Anthony
BWCflies it's a great shop for us flyfishers! Best I've visited! Ta for having me!
Dylan
"Second to none service". Both Brett and Cherie go out for their way to answer every question I have and their knowledge is amazing. 10/10
Angus
Excellent service based on extensive experience.
Steve
Great website, good selection of quality products. Prompt service. Your Facebook page is good too. Excellent quality photographs.
Brett
Best fly fishing shop in NSW. Service is second to none will be back a lot.
David
Great to be able to do a face to face transaction with great people 😊
Justin
What a fly shop! Brett and Cherie are super friendly and knowledgeable when it comes to all things fly fishing, the service instore is second to none! The coffee isn't bad either 😉
Brett
Hi Brett &Cherie,
My order arrived today, so happy!  Especially the grizzly hackles and the bucktail.
Makes me smile when I get good quality materials and these are primo.
Thanks again.
John
Cherie & Brett, Superb Service. Amazing, I placed order for bucktails yesterday afternoon, just received them, in Adelaide.
Scott
Thanks guys, great service once again, loving the Spawn Simi Seal dubbing. Cheers Scott
Gavin
BWCflies provide amazing and consistent service. I've been shopping there for many years, now and always prompt service with good quality goods. Visited the Store on Tuesday to buy fly tying tools and materials. Great attentive in shop service too. Highly recommended.
Graham
Just wanted to recommend BWCflies and Thank David for his email to the SFR Club informing the Members about the BWCflies store.  I ordered some line, backing and poly leaders. Within 30 minutes, received an email to say the order was packed and it arrived the following day. Great service.
Tim
Genuine is the first word that comes to mind, Brett and Cherie from BWC flies are some of the most helpful and genuine people I have had the pleasure of dealing with. Whether you have just started in fly fishing or targeting a different species on fly, Brett and Cherie are a wealth of knowledge and will point you in the right direction. The store stocks amazing brands and Brett's knowledge and years of commercial fly tying can be accessed by everyone to get your fly tying started or improved.  The store is a must attend nothing better than seeing the range of materials and being able to ask questions of true professionals in their field is invaluable. I look forward to tying in their purpose built tying room and interact with like minded customers.
Josh
G'day Brett & Cherie, I want to say thanks for the quality products and for having them delivered so quickly. I got to get out and try fly fishing for the first time yesterday and caught a flatty on the chartreuse Clouser. Thanks Josh
Brian
G'Day Cherie and Brett, Thanks for the awesome service.
Gavin
Thanks Brett and Cherie, Your service, and products, are amazing. I will have to visit your new shop when Covid lockdowns are in the past. Kind regards, Gavin
Steve
Thanks for the great service Brett and Cherie👏👏 Your professional approach and wise advice and guidance is greatly appreciated. I have never felt any pressure to buy any gear, just given the options to make my choices. Over the years of buying fly-tying materials and flies, and now with the opportunity to buy other gear, your range of top name products at very reasonable prices, draws me back every time. I wish you well with your new venture which offers quality and quick service with some some great innovations.. eg self tying kits and You Tube tuition. Great work. The love and commitment to our sport are obvious. Cheers Steve